My purpose is to help your organization build software better.
SERVICES
Agile Software Development Consulting / Coaching
Extreme Programming
Scrum
Microsoft .NET Architectural Consulting
Architectural Reviews
Targeted Problem Solving
Architectural Jump Start
Advanced Software Development Mentoring
Object Oriented Programming
Design Patterns
N-Tier Architectures
Test Driven Development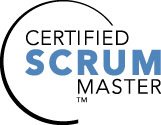 That means working with you and your staff to combine your in-house knowledge with my expertise in helping you transform your group into a high performance team.
Why Me?
As one of the cofounders of the Consultants Guild I understand the need to have a business value focus. If you are looking to improve the way your software development organization delivers value to your customers and organization give me a call to discuss how to make your team world class.
My strategy is to introduce and customize agile/lean software development practices appropriate to your organization and projects.
Software development is people activity primarily composed of invention and communication with a smattering of technology thrown in.
As a technology professional since 1987 I have been instrumental in delivering over 30 projects in both the private and public sectors.
I have trained and lead a variety of teams, helping each to find a groove that fit in their project and company culture. Whether your company is new to agile development, or you are current practitioners, I can help with assessment, training, or coaching.
| | |
| --- | --- |
| Free Brown Bag Presentations | One hour lunch discussion meant to increase agile awareness and dialog. |
| Custom Presentations | Working work with you I craft a presentation that speaks to your company and it people. |
| Short Term Training | I work with your whole team for 1 day to 2 weeks. |
| Project Coaching | I work with your team to help them find a way to adapt agile practices to their project. |
| Coach Mentoring | I mentor your coaches to adapt agile practices into your organization. |
| Assessments | Working with you I identify areas of success and improvement with specific recommendations. |
Intrigued? Please contact me at Wayne@consultantsguild.com or 503-810-9410 to set up an on-site visit.
For more information on my views please take a look at my weblog.
Add me to your address book